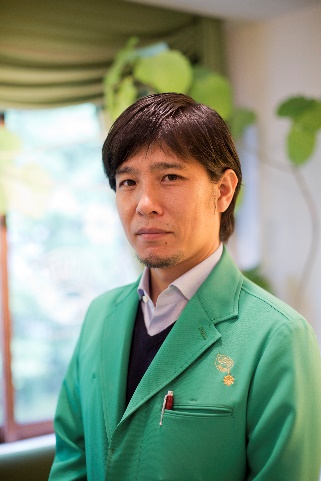 Shoe Maker
KEITARO TAKANO
worked as an apprentice under NOBUYOSHI SEKI, who is one of only a few old renowned Japanese bespoke shoe makers.He honed his skills in the handmade-to-order section of a shoe shop 'KOKON' in Kanazawa. Keitaro was in charge of all of the processes for making shoes ; pattern making, last making, upper making, bottoming and finishing.
At CLEMATIS, we specialize in handmade shoes. Shoemaker Keitaro Takano is responsible over the whole process of shoe making.

We listen to our customer's requests carefully to understand what they are looking for. This allows us to best suggest to our customers the style and fitting for them. At CLEMATIS, we will do our best to make our vision of a beautiful pair of shoes.

At CLEMATIS, our goal is to establish a relationship of mutual trust between us and our customers based on our mission to always make our signature beautiful and high quality shoes while seeking new horizons in shoemaking.

About our shoes…
We make shoes specifically for each of our customers. We talk with our customers meticulously and see their foot shape to search for the best method and materials to make comfortable fitting shoes with unique details.

At CLEMATIS, we offer Made to Order, Made to Measure and Bespoke shoes.For Made to Measure, we exhibit many different samples of designs and fittings from our house last so that you can choose from many options and make sure of the right fitting for you.
When we make a shoe, we consider the aging process of a shoe so that you can see the beauty of aging , the longer you wear your shoes. We offer care for our customer's shoes after purchase. We endeavor to care for the longevity so you can wear the shoes for a very long time.